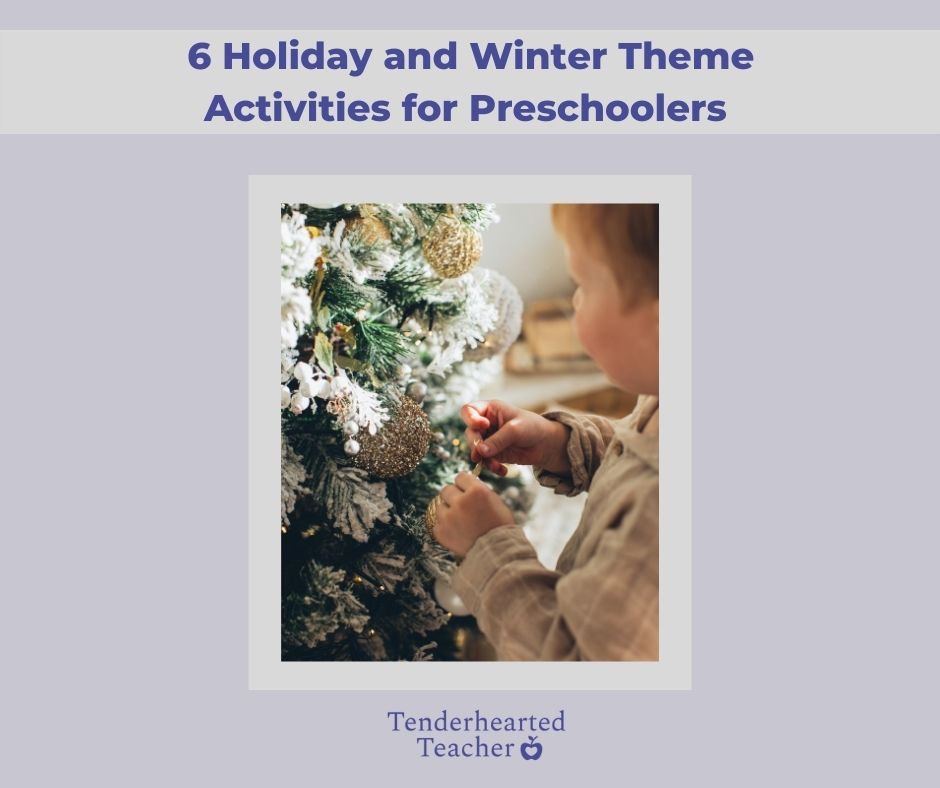 The winter season has us all spending more time indoors to avoid the cold weather. But, all that time inside might leave our little ones longing for days in the park or garden. Let's face it, it probably has the adults feeling the same way too because we are left wondering how to keep our children entertained while being cooped up. But, don't fret. I'm sharing 6 holiday and winter theme activities for preschoolers. Your child will enjoy these fun-filled activities at home– all while developing their early academic skills.
My Favorite Holiday and Winter Theme Activities for Preschoolers
Even though I personally hate cold weather, I absolutely love teaching my students about the winter. In my classroom we spend several weeks learning all about it. So, these are some of my favorite wintertime activities that you can try at home:
Holiday Scavenger Hunt
Winter Clothing Sort
Sensory Snow Experiment
Candy Cane Measurement
Cotton Ball Snow Fine-Motor Game
Wintertime Yoga
I've created a free printable set with directions on how to do each activity as well as provided you with corresponding materials. Scroll down to the end of this post to grab your copy.
Learn More About These Holiday and Winter Theme Activities
1. Holiday Theme Scavenger Hunt
Scavenger hunts can help to develop your child's listening, comprehension, and observational skills. Therefore, have your child search your home for classic holiday decorations such as lights, ornaments, stockings, reindeer, and Santa to name a few. You can also do this during a quick walk or drive through your neighborhood. Or you can even have your child look through their favorite holiday picture books to try to find these items! I love scavenger hunts so much that I'm foregoing gift-wrapping, altogether, this year. I'll be having a Holiday Gift Hunt instead. You can read about my new eco-friendly tradition as well as download a free gift hunt printable here.
2. Winter Clothing Sort
According to the NAEYC, "Early experiences in sorting things into groups help young learners to better observe how things are alike and different—essential early literacy and math skills." Therefore, you should incorporate sorting activities into your daily routines. I recommend that you have your child sort their winter clothing items by color or by category. For example, things you wear on your head (hats, earmuffs), things you wear on your hands (gloves, mittens), things wear on your feet (socks, boots), etc.
3. Sensory Snow Experiment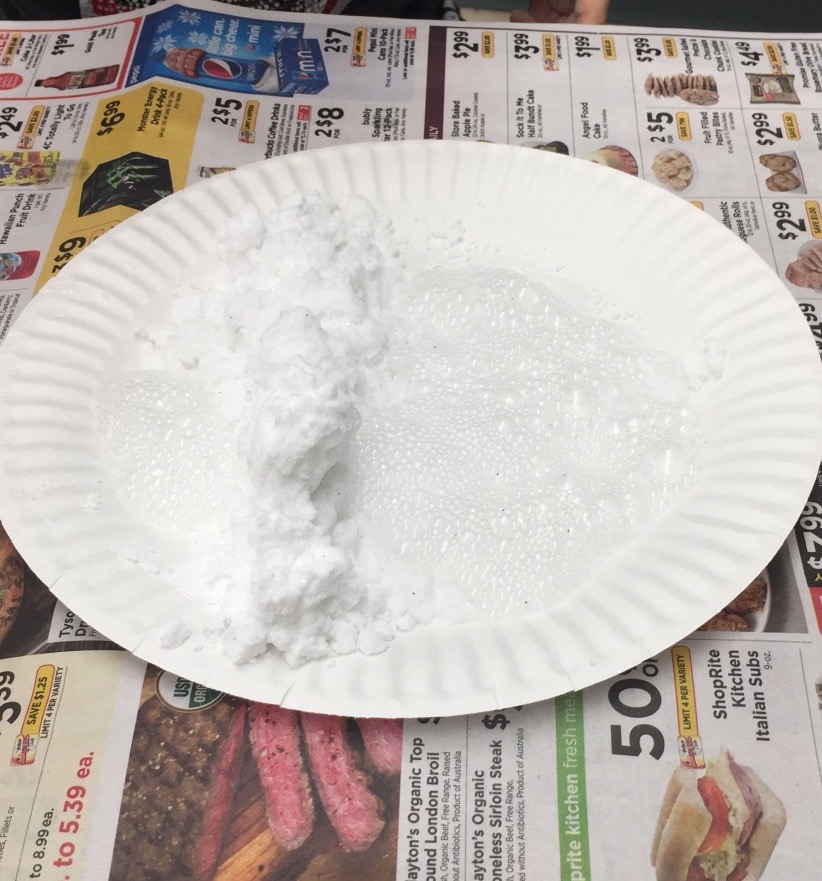 This activity is always a classroom favorite! It's a simple science experiment that you can do using items you probably already have at home. You and your child can easily make artificial snow using hair conditioner and baking soda. All you need to do is mix 1/2 cup of white hair conditioner with 3 cups of of baking soda. This fake snow smells great, is cool to the touch, and provides a fun-filled sensory experience. When your child is done making snowballs and snowmen they can use white vinegar in a dropper to watch the snow "melt."
4. Candy Cane Measurement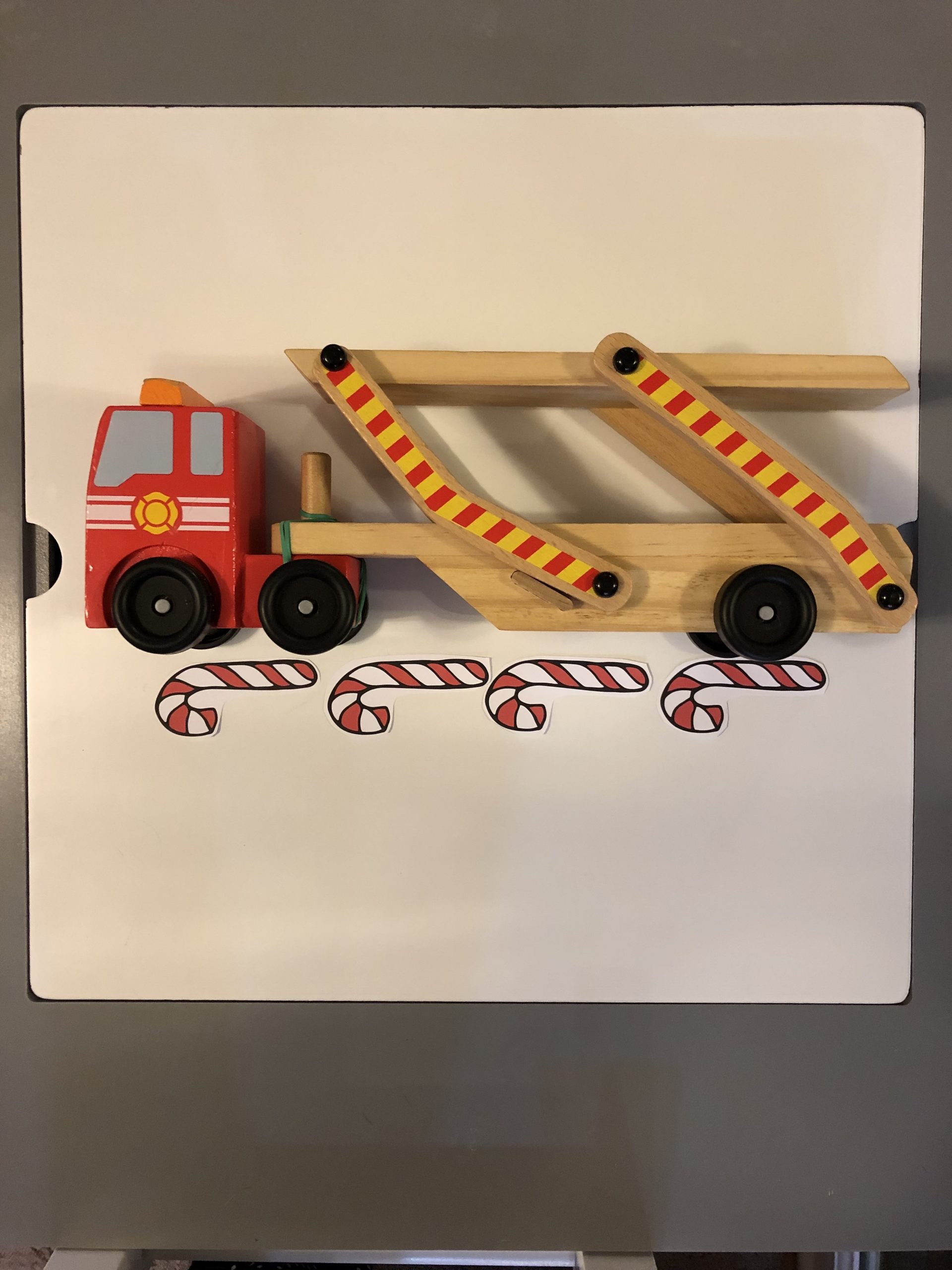 When most adults need to measure something, they'll often grab a scale, measuring cup, or ruler. But in a preschool classroom we might use blocks, string, or even paper clips instead. This practice is called non-standard measurement and it's a precursor to standard measurement. You can help your child to develop this skill with a simple holiday-theme measuring activity using candy! You can use candy canes (you'll find these cut-outs in your freebie) or other Christmas favorites for this yummy task. As your child measures make sure to ask them questions like, "How many candy canes tall is your teddy bear? "How long is your firetruck?"
5. Cotton Ball Snow Fine-Motor Game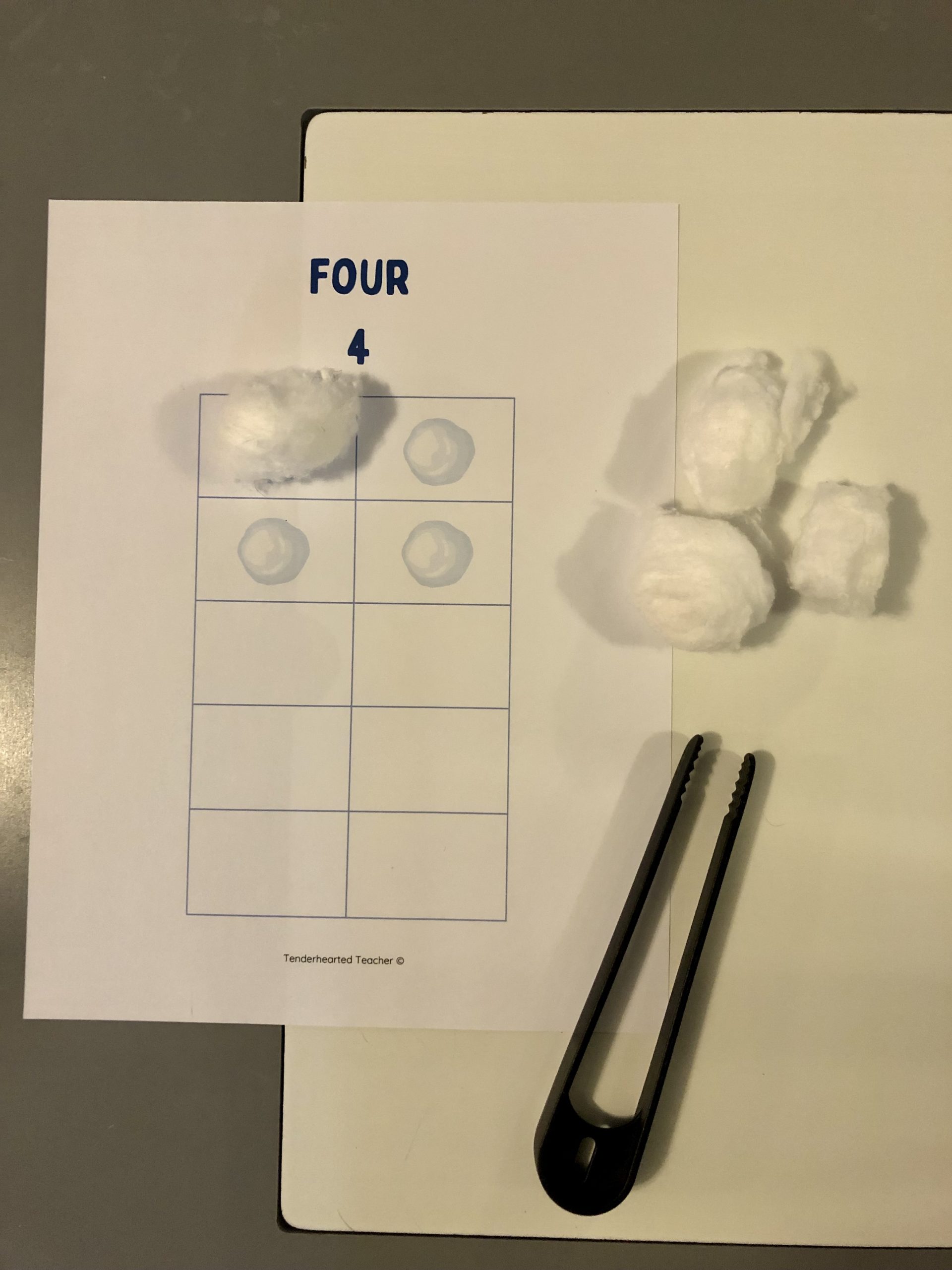 Fine-motor practice is extremely important to your child's overall development because finger and hand strength is critical for most daily activities like getting dressed and eating. It also helps with your child's future writing abilities. Therefore, I recommend that you have your child pick up cotton snowballs with large tweezers or kitchen tongs. This easy to set-up game helps to develop their fine-motor strength and you can even practice math too…just have them roll dice or use number flash cards to determine how many balls to pick up.
6. Wintertime Yoga
Being cooped up inside can have us craving physical activity so why not engage in an exercise that's good for the body and mind? You and your child can practice wintertime yoga together when you adapt simple poses to symbolize winter concepts. For example, tree pose for Christmas Tree, frog pose for snowman, airplane pose for ice skating, resting pose for snow angel, etc. Check out my free printable for directions on how to do this short and simple winter sequence.
Grab Your Free Printable Set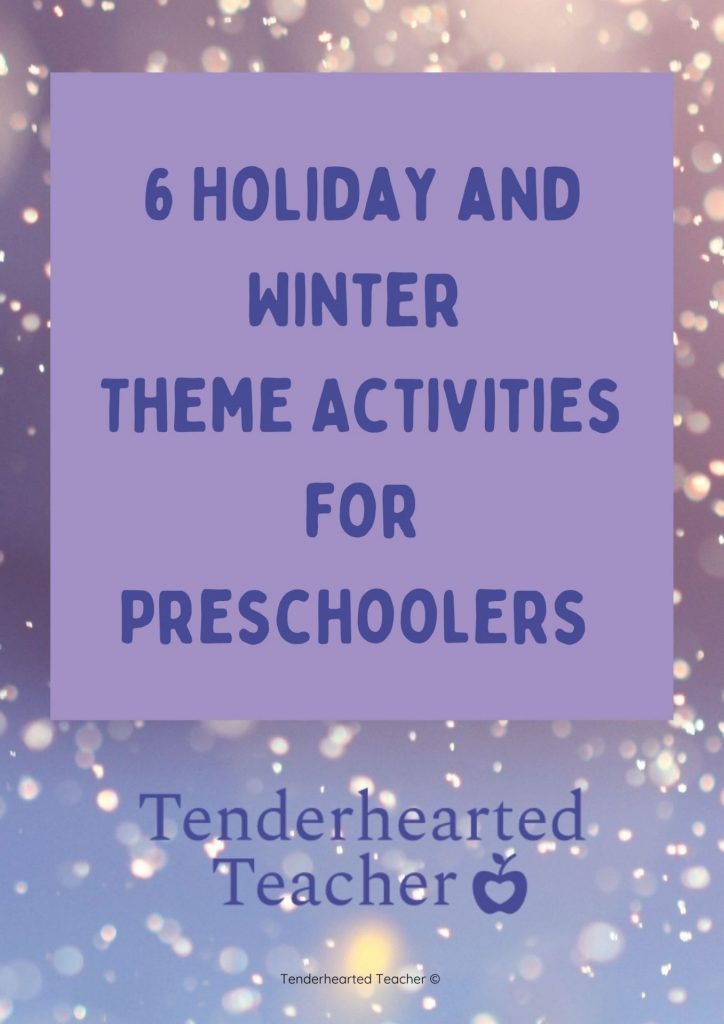 Here Are Some Other Play-Related Posts You May Enjoy:
If you're interested to learn about the importance of play in preschool, as well as want other ideas for at-home activities please check out the posts below.
Additionally, we are delighted to be included in Twinkl's Fun Winter Activities blog. Why not check out other winter-themed resources on their site?
Now talk to me! Do you and your little one have a favorite wintertime activity that you'd add to this list? Please comment below and tell us about more winter theme activities for preschoolers.
SAVE THIS TO PINTEREST